Looks like the 80s revived again. It comes back again with a varied range of crimped hair. Popular in yester-decades, crimped is loved even more now and is highly on trends these days. What everyone loved about is it makes hair to look voluminous either leave straight or wrapped in an updo. Currently, crimped consists of lots of variations with a broad range of colors.
Girls now prefer the style with blended colors. You can quickly go on with your hair with crimp. And also you can spend few minutes and fewer efforts to get another fresh look.  Then apparently, this question heats up your mind.
How to crimp hair? Below are the steps-
 Put heat protection spray in your hair.
After that, divide your lower layer into a different section.
Also, Bind your top layer.
Take a flat iron and use it to crimp hair right from the roots for about 2-5 seconds.
Repeat the same process with the upper section.
If you strive for a modern look, then rely on zig-zag iron.
My companions, you can try any style. Here we are presenting 78 crimped hair variations. Check out for once.
Ageless Style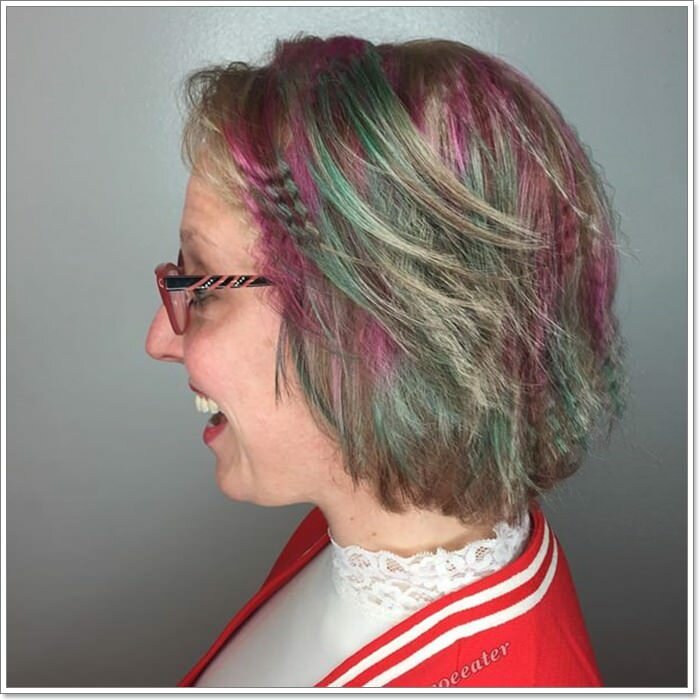 Beauty is beyond everything. How can one bind beauty in some years? Hence your age does not matter at all. Feel free to carry out crimp hair once and entirely enjoy the experience from the bottom of your heart. You can even suggest your mom about it.
Pretty updo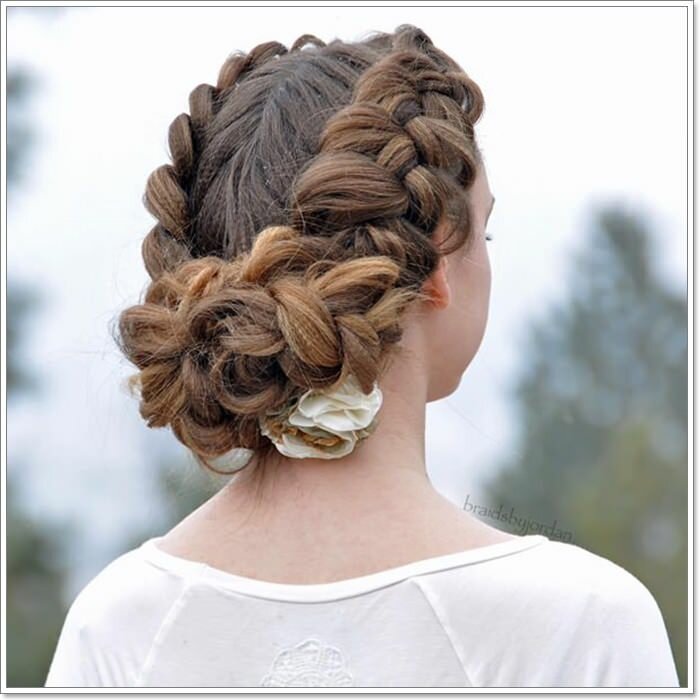 Do you always let your hair loose and free? This time try different. Crimp your hair and wrap it up in an updo. I swear you are going to enjoy it thoroughly. If any of your besties have long hair, you can suggest her for it.
Wild Style
Free yourself from all those conceptions and mentalities of you should look particular. Encourage yourself to be a little wild. And crazily go on for above-shown hairdos. I bet you will find one of the best incredible experiences of your life.
Sweet way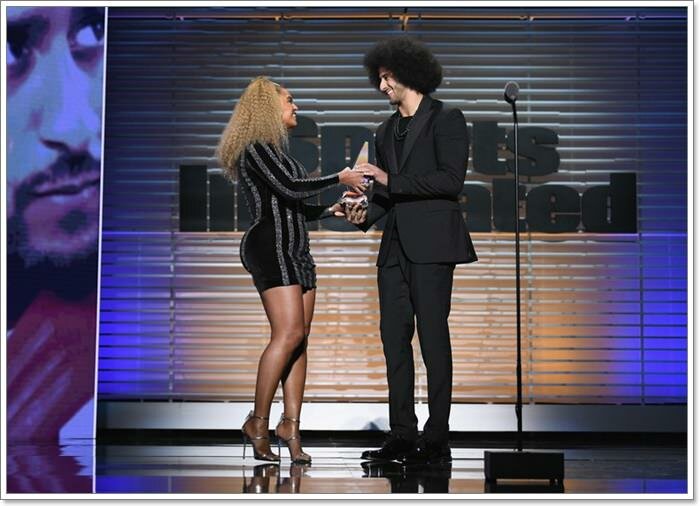 Especially for teenage girls, the hairstyles perfectly match them. Female of higher ages need not worry at all. Even you look dynamic in it regardless of your age. The style enthralls the people around you with natural sweetness. And you will catch up with everyone's attention.
Loose Crimped Hair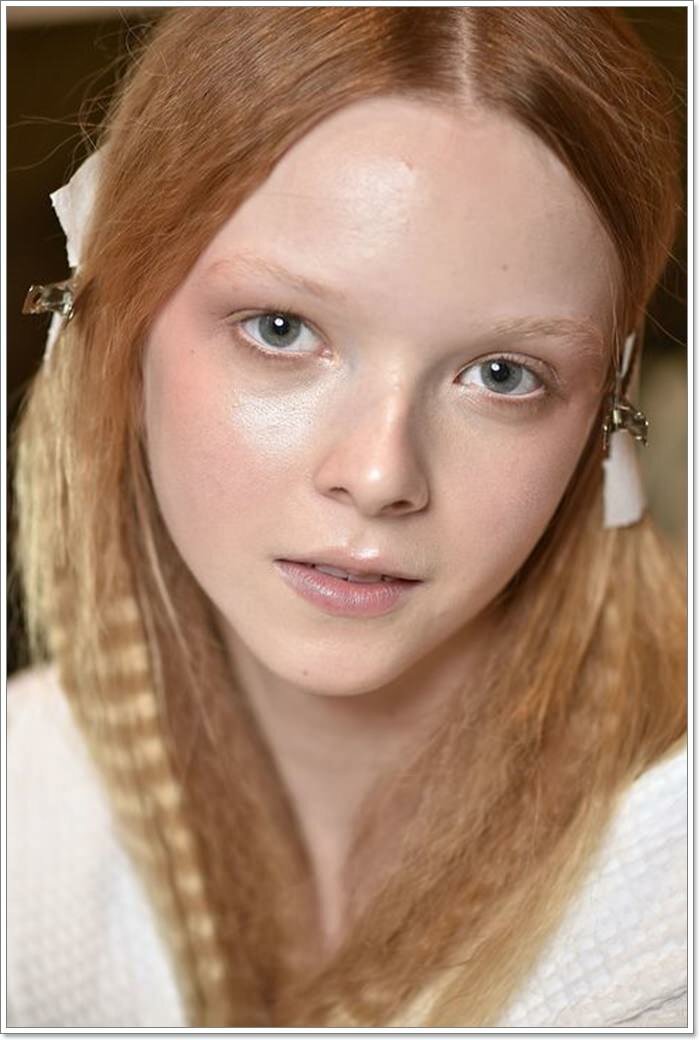 Do you sometimes prefer to spend a night out? If it is so, loosely crimps your hair. What you will get is a softer appearance of yours.
Loving a Ponytail
The ponytail is never out of fashion. It is still trending. So why to worry much? If you want to have crimp as well as ponytail once at a time. Then make a combination out of them and set up your way of style.
Party in the Night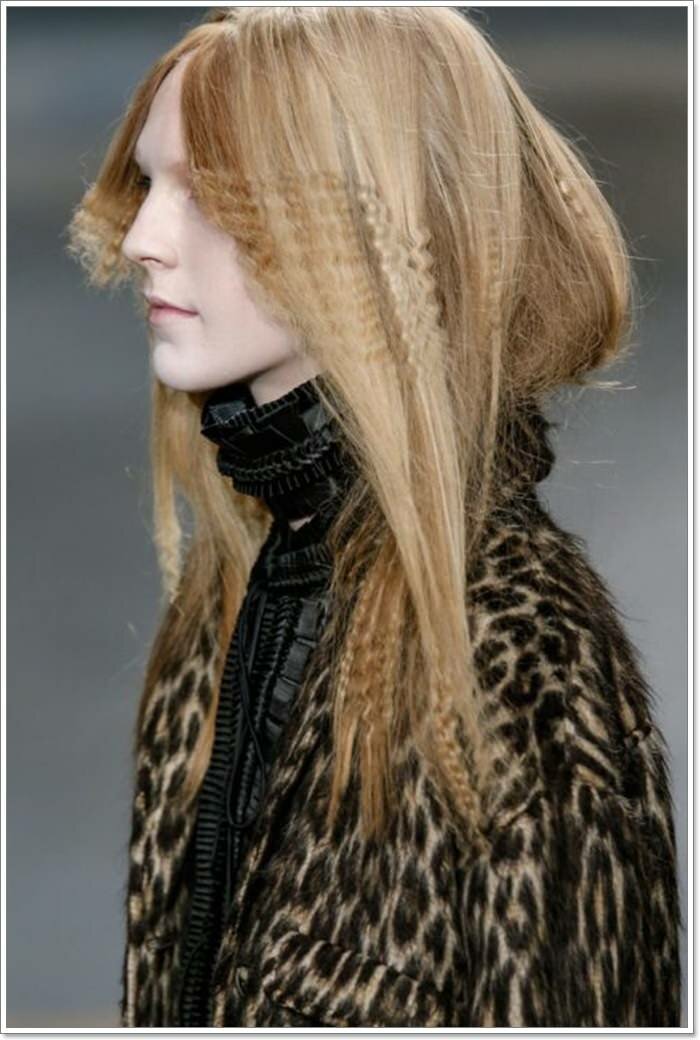 If you long for a hairstyle to go for a party, here we suggest you a rocking style. Crimp only the mid-portion of your hair as shown in the picture above.
Classy Look
Dye your hair into blonde. Put up some highlights. Crimp only mid and lower sections of your hair. Afterward, bind it in a low ponytail. And finally, you can carry out yourself for an evening function with a classy look.
Wavy Crimped Hair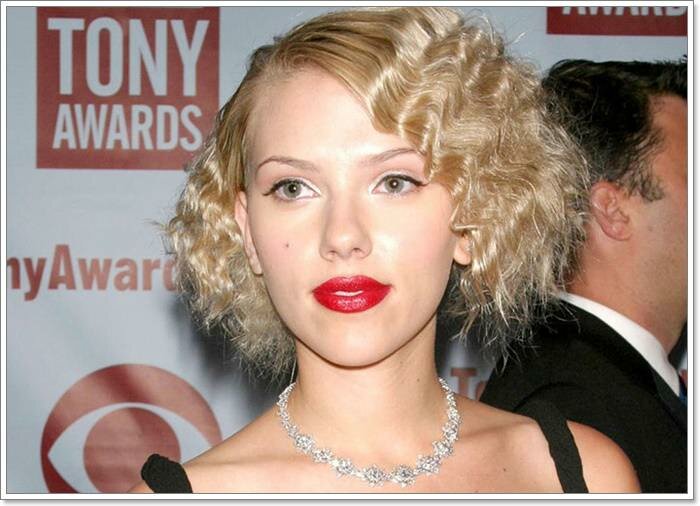 If you usually prefer to have a straight here, then now you can opt for change. This cute hairstyle will make you feel like a princess and make your day as the best one. Your elegance and simplicity overpowering the hairdo will take away everyone's attention.
Beautiful crimped Variations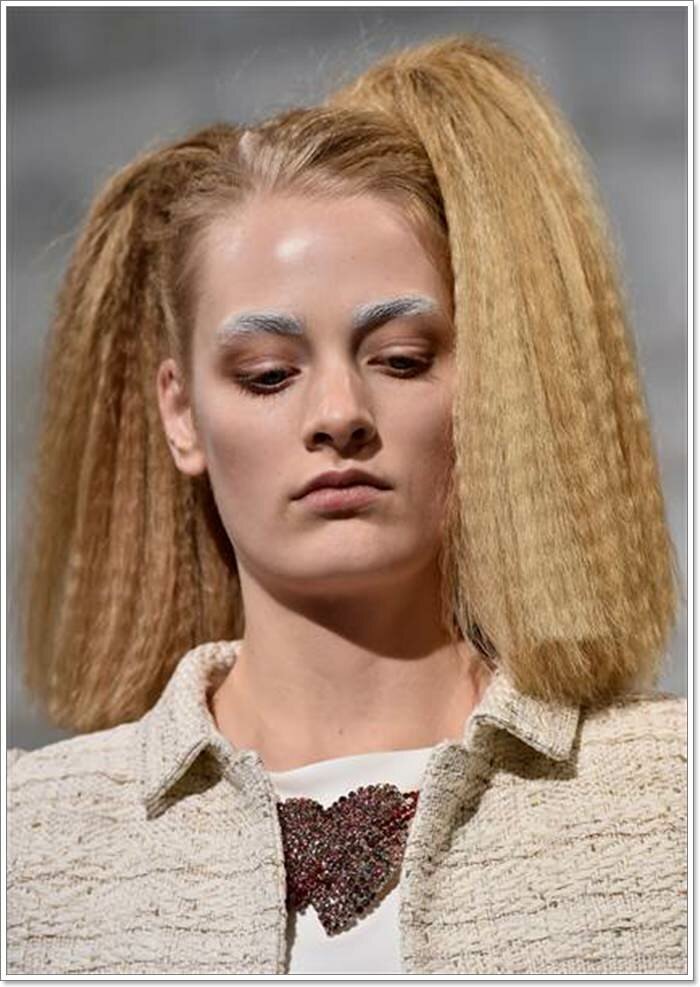 Crimped hair has been famous since the 80s. But some of the new versions of it will mesmerize you a lot.
Effortless Crimped Hair
This long crimped hair reminds us something great hairdos tended in the 80s and 90s decades. Pull out yourself from your comfort zone. Carry on a new sense of hair styling. Above is one of them. Try for once; you will relive the moments.
Longer Version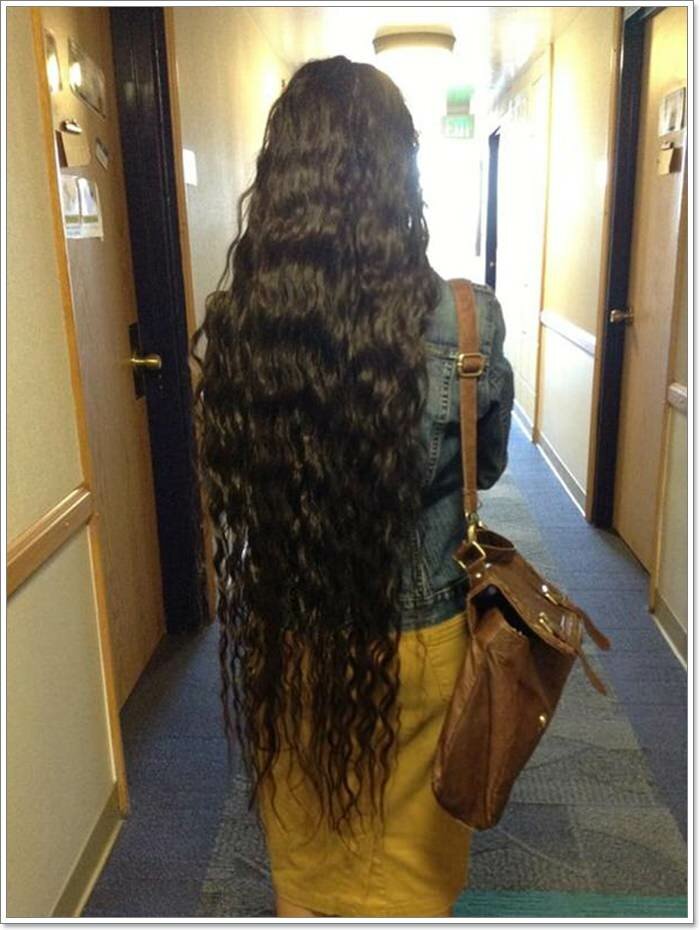 here's a free hairstyle for ladies with long hair. Crimped hair, it looks so fascinating and mesmerizing. Leave aside all negativities. Celebrate time and often maximum through new way. Hope above one can be one of them for you.
Rainbow and Silver Color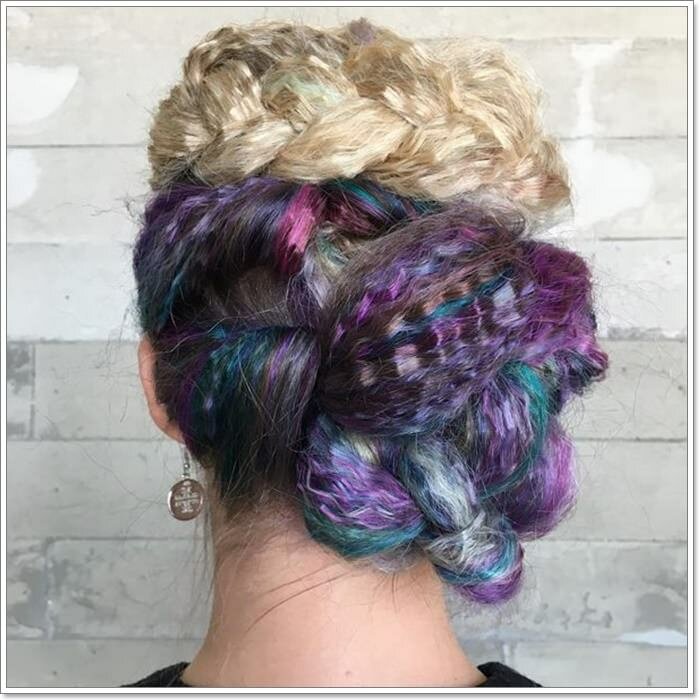 Haha! The attitude of romance goes even more up with rainbow colors. More than it, I believe these colors make life playful and give new meanings to our relationships. This time get connected to your loved ones creating romantic atmosphere with rainbow and silver color.
Modern hairstyle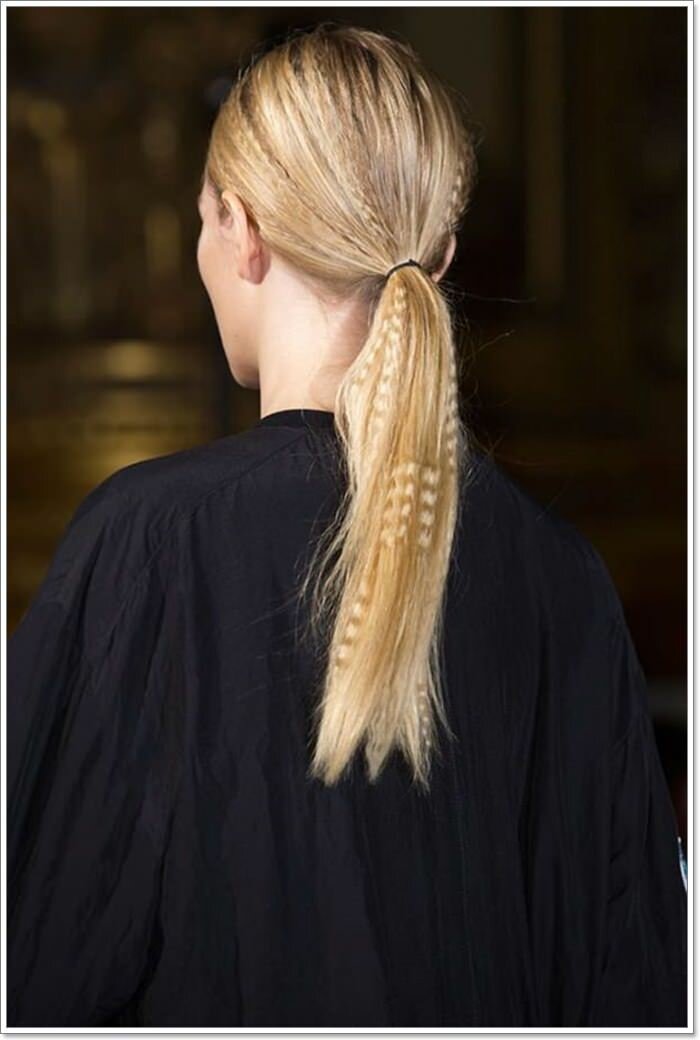 A slight change in any version of old style is modern hairstyle. It is super easy. What you need to do is just re-create some new ways of styling your hair. And it is perfectly ok. The best part of it is you need not rely on any sort of sophisticated method or your hairdresser too.
Crimped Round Dutch Braid
Oh my god! It is truly heavenly. Truly indeed, crimped round dutch braid is for those people who want to stand out from the crowd and try something different. Dutch braids are common choice of ladies for parties, and a combinattion of crimp, it is superly magical, wonderful.
Smoky Hairdo
Everytime clarity may not be your preference. Even smoke signifies something of blur, uncleared. In that case, wrap up your hair in smoky tone to attune to your mood. And see you willl get a deep relaxation. Some time it works. If want to have it, go and give a chance for it.
It's Party Time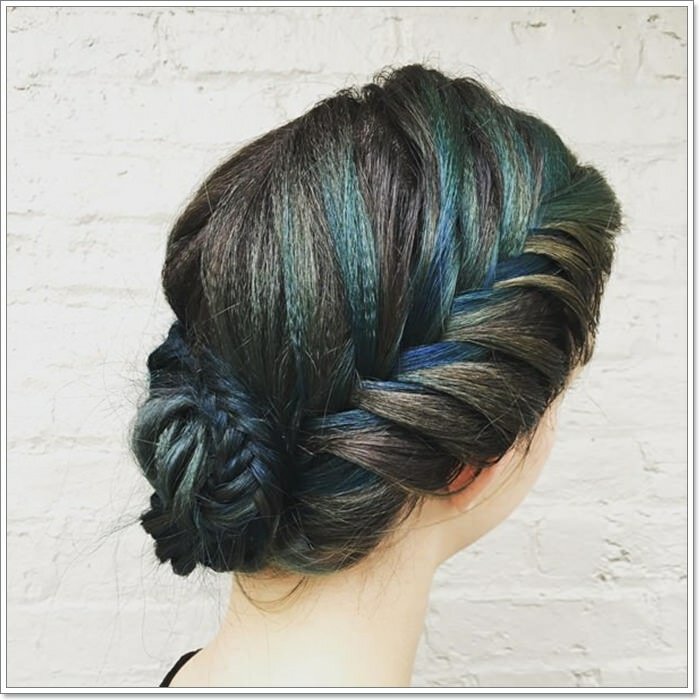 Are you in search of any style that will move you away from professional attire to a party theme? Have a look at it, your mind will rightly blow away. Tiny braids compiled in bun radiates different range of elegance, thus signifying a positive vibe. Obviously in party, you are to receive warm welcomes from your dear ones as well as other people too.
Luxurious Hairstyle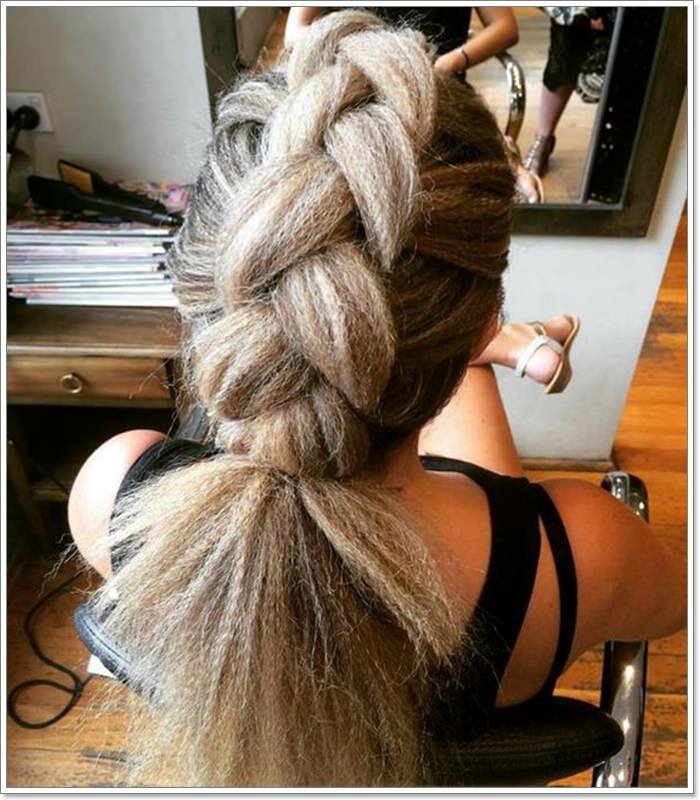 Often we are accustomed to thinking in a way that luxury means extra spending of money. Completely opposite of it, this luxurious style costs nothing from you. Only some amount of patience and a little effort to braid your hair to get the form done correctly. Hope you enjoy it whenever you carry with it.
Bridesmaids Style
If you are in search of a lovely style to look slightly different than the ordinary look, then you can try on bridesmaids style. This fresh hairstyle is easy to carry out, and you can move anywhere you want. Believe us! It is a type of hairdo, you are going to fall for again and again.
Casual Burgundy Styling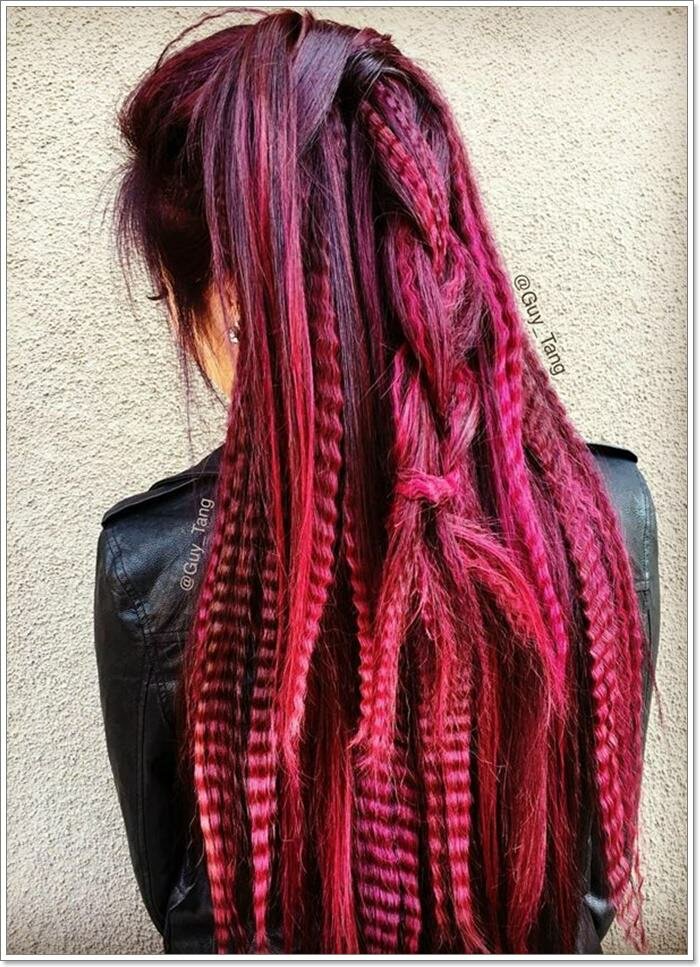 Are you amazed by the compilation? Better be not. Let's go for it. Firstly, tuck mid-section of your hair. Secondly, take a section from there and form a loose braid. Afterward, leave it as it is. A thing to keep in mind, do not ever forget to crimp the hair and get a burgundy shade over your hair.
High School Girls Style
Glow up and add charm to your girls face through a fantastic version of crimped hairdo. For this, bind all of your hair into a ponytail. Afterward, tuck it portion by portion with an elastic band as shown in the above figure.
Crimped Fishtail
Searching for ways to enjoy fishtail along with crimped? The brown hair tone is full of valor and sweetness. Do you love to get ideas to adopt above style? Not bad. Here we go-
Crimp your hair.
Then partition it from a side.
Add brown shade.
Create fishtail braids.
Fashion Sensation
Glamorize yourself like a fashionista with a gorgeous styling of your hair. Your hair texture will merely give a paramount effect to the audience, and you will be the center of everyone's eyes.
Flawless
Present yourself with a flawless style which demands not much effort from you. Total hair texture is tuck back emphasizing aura in your face. And even more, crimping of your hair adds freshness through a whole day which is very hard and indeed necessary to maintain.
Frizzy Messed Styling
Sometimes it is an absolutely better decision to go wild, like once we are in a jungle-  free from all customs and rules, celebrating nature, its raw and rough patches yet elegantly beautiful. Next time, go on for a combination of frizzy messed styling.
Sophisticated outlook
If you love your long hair enough and only worry to maintain, here we come up with the best solution for you. If you find it difficult then, you can take help of your hairdresser. In that case, we hope ti will be more natural for you.
Ready to Go Anywhere
Are you in need of an extra look but have no time for an experiment? try this frizzy style which is cool to party with friends.
Crimped Hair 2018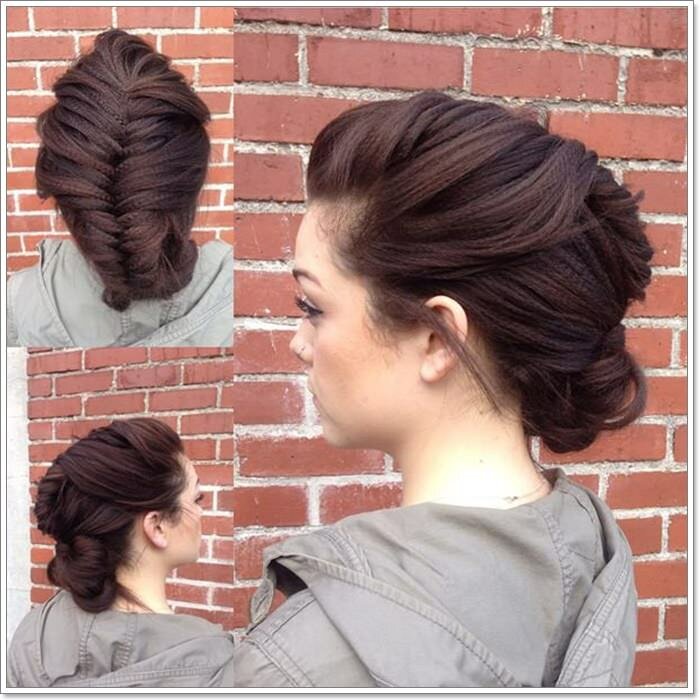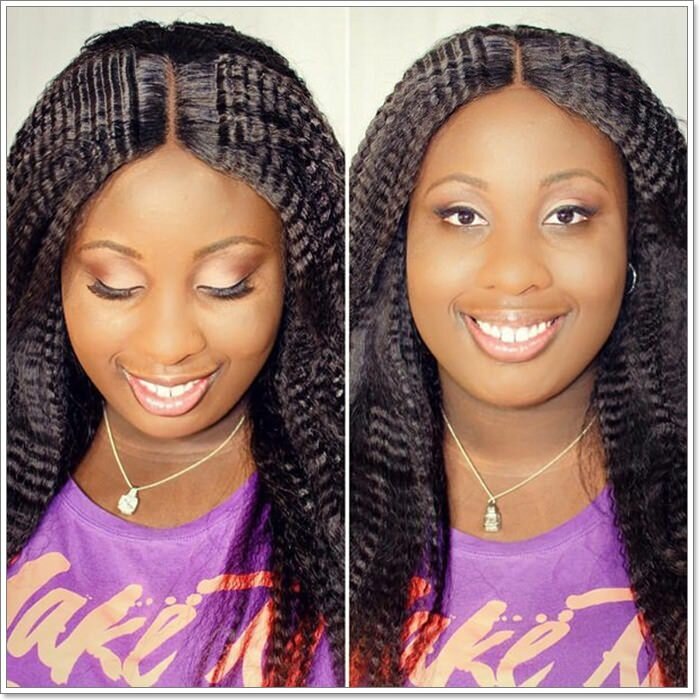 Wish to make playful your every event? Not bad. It seems incredible. Even more, some of these variations give a sort of sensual feeling. Your very presence will make the people go mad, and they will go on staring you effortlessly for sure.
Spectacular Appearance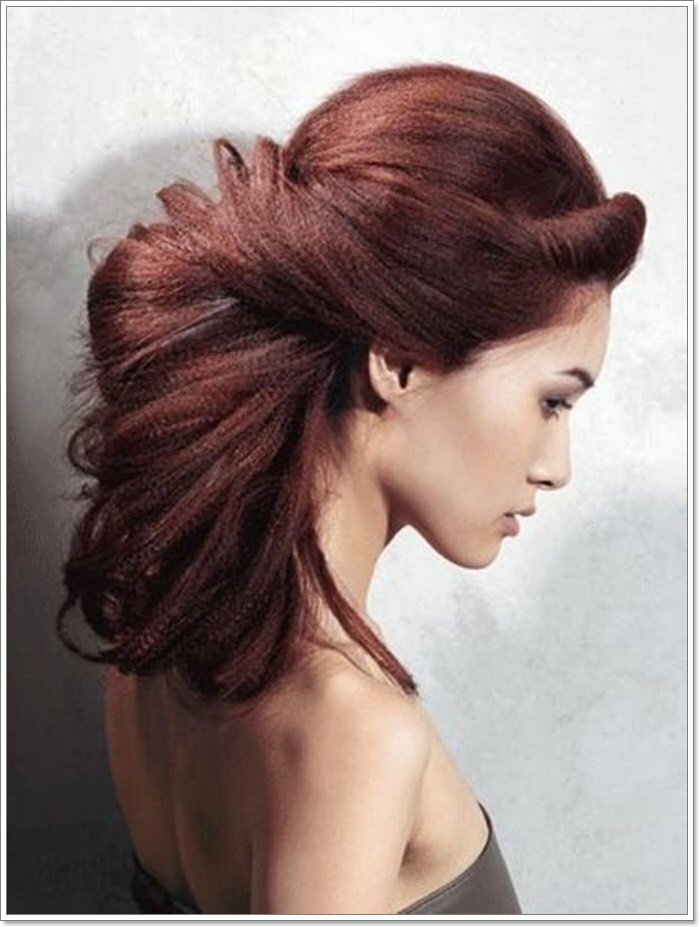 This sort of style segmentizes you a bosting personality at any evening party you attend. The crisp textures let everyone know that you are an intense yet fun-loving person. Your very presence marches up some vibrancy in the atmosphere.
Crimped Hair Weave
Here comes a glamorous updo. Hope you like it from your heart. Then why not have a try?
Concert look
Pass your every day with a magnificent brunette style throwing back a vintage vibe. Even at the concert too, you can manage your hair in a classic pattern. Thus making you an excellent personality of that particular moment, enjoying a show and adding colors to the vibe.
Professional's Choice
Appearing in a formal style is not that much harsh as it is usually thought. You can also go with a wide range of classic styling matching with varied professional get up. If you don't agree for sure, have a glance over above-shown hairdo. We believe you will change your mindset.
Crimped Hair 90s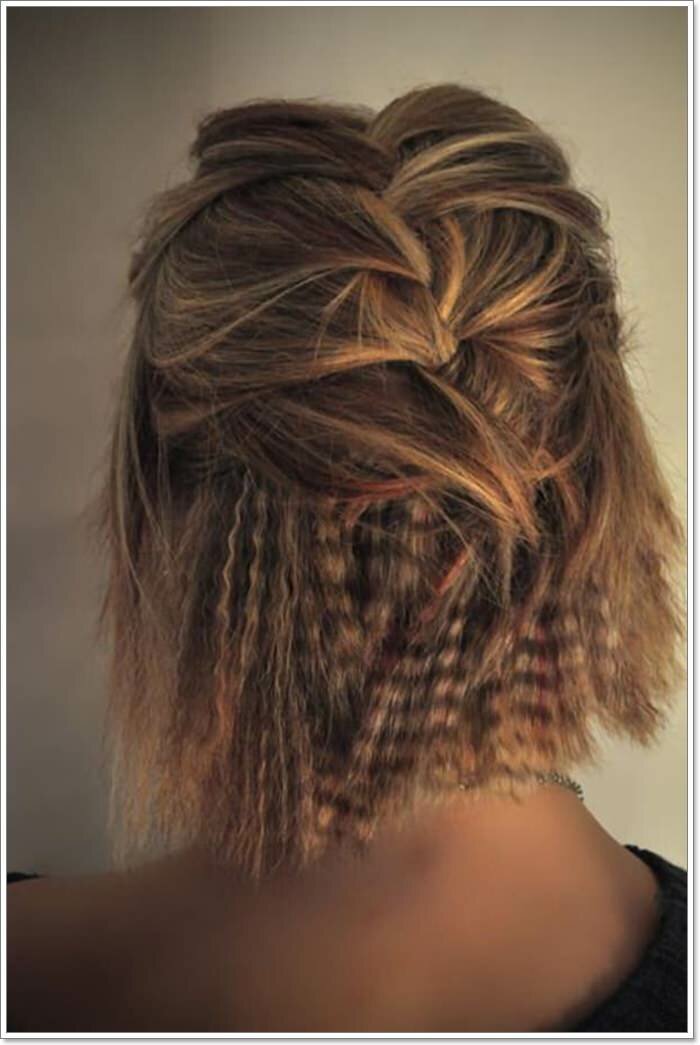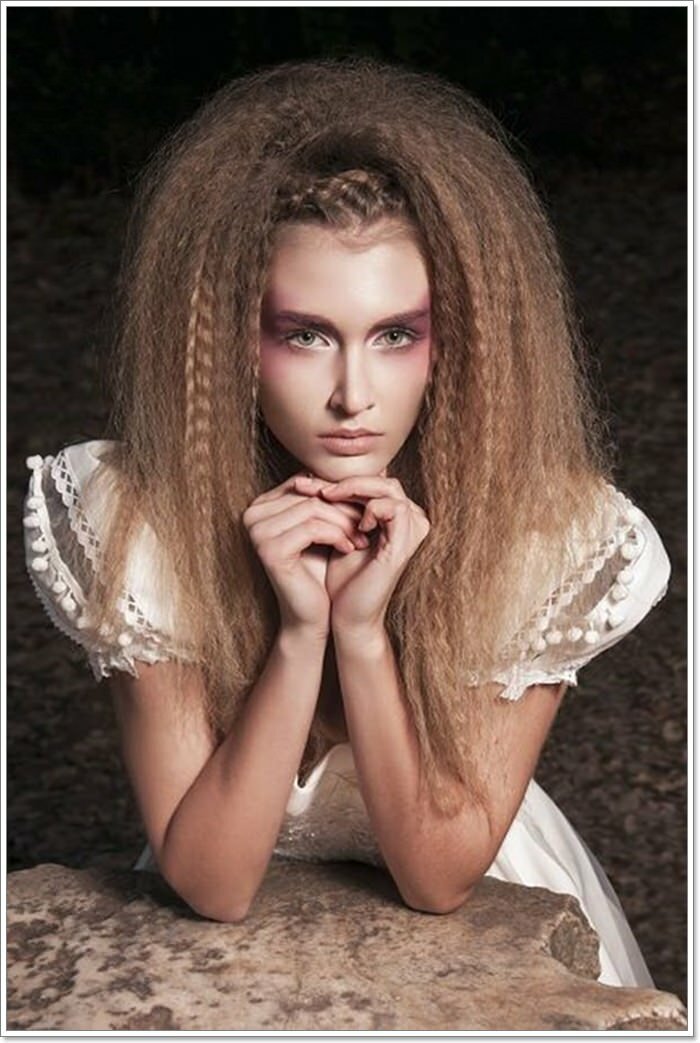 Be brave and bold enough to set out your priorities and choose your styling. It is your decision that is going to affect you. It's your life after all. Live it entirely in your terms and conditions. Make yourself ready for a different way of setting your hair.
Blonde Crimped Hair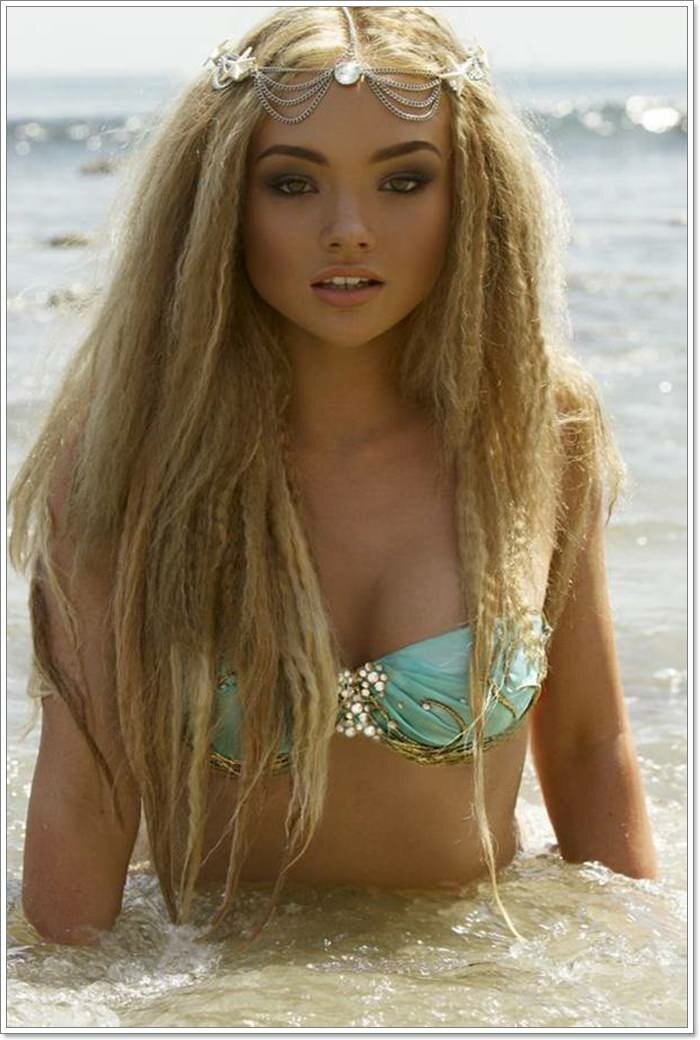 How do you define being bold? We believe it is something to do which is not in the trend yet still your heart thrives for doing it. Yes, it is indeed what we want for sure. A throbbing heart, a crazy mind, and a daring personality to experiment something new in life without even thinking for a second how people will perceive.
Chocolate Brown Weave
Chocolate brown is always favorite for ladies and women due to a wide range of sweetness and softness it imbibes in their personality. With a mindblowing start of 2019, you can add yourself or suggest some fo your friends for the hairdo. Who knows better you can be a fashion icon.
Pretty Memories to Create
How would you see your life in your sixties? Won't you love to remember and cherish those beautiful moments of bad and good times? For this, you need to create a good memory now. So, as a part of it, why not create beautiful memories with a new hairdo?
Crimped Hair Black
Do you remember your college days? How you used to enjoy as a carefree teenager? For once, entirely forget whom you are today at this point of time. Consider yourself as that fun loving girl which you used to be. Allow yourself through crimped hair black.
My Style
Who says crimped hairstyle is hard on our style? Crimp creates new vibrancy in your overall appearance. More than it, the effect is delicate and fragile too. My friends, you know, life is full of uncertainties. Perhaps next time you may never get a chance to create your style. This time set your style and be your faithful companion.
Some Varieties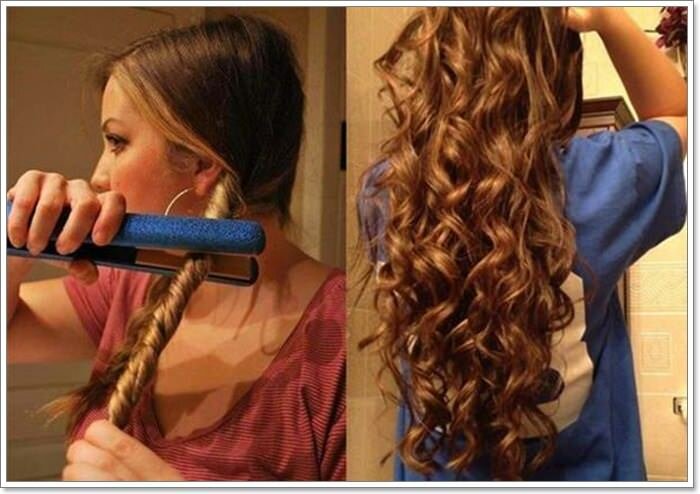 These varieties ignite youthful look for ladies of any age ranging from high school girl to the women above sixty years. What is magical about this look is its sweetness which is very much easy to carry out. And also, you can have any combination of braids, bun or ponytail with it.
Crimped Waterfall
Do you prefer to have a unique look? If such is the case, then try beautiful waterfall braids along with a combination of crimped hair. Create waterfall braids in the mid-section of your hair, and manage to get crimp down from those beautiful plaits. The best part is you need not rely on hairstylist.
The bridal hairstyle in Crimped Version
If you like to have crimp variety in a bridal hairstyle, this wedding season we bring you an excellent type. Hope you like it. If not preferred by you, you can still pass it on to your colleagues going to get married or your dear companions.
High Bouffant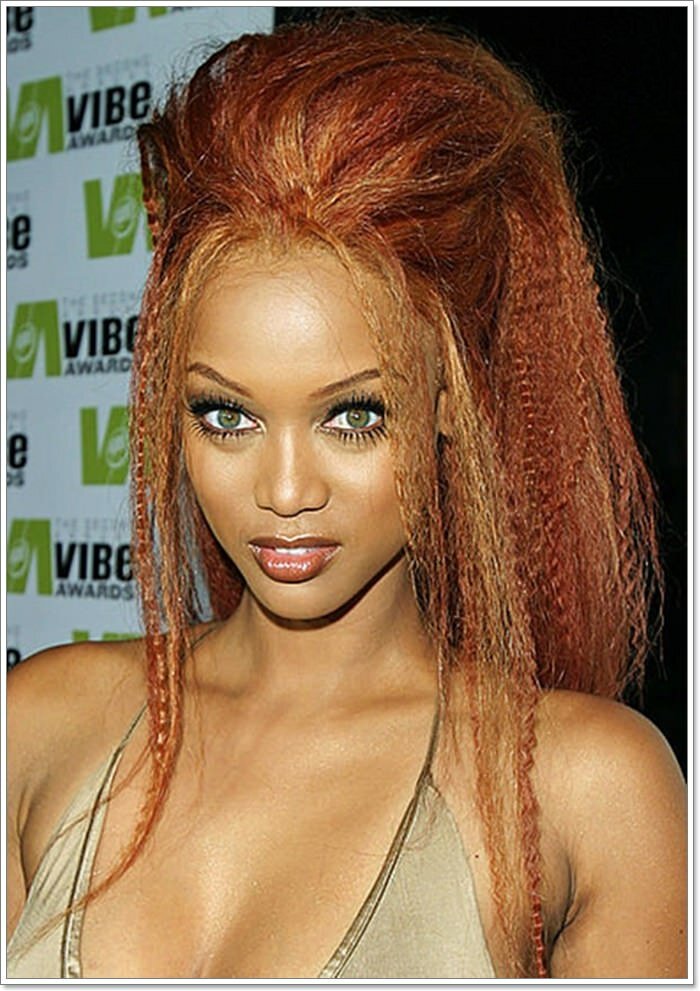 Hi friends, here are some steps below-
Apply the shade according to your preferences in the hair.
Crimp it minutely with the help of your hairdresser or merely following the instructions.
Take out some portion of your hair to the front to seem like long bangs and give a new look.
Raise a bouffant, and here you are ready to move.
With Threads
Thinking to go for an evening walk with your pets? And are you in confusion about how to be ready? There is no such matter to be worried at all. Significantly taking in mind, follow above-shown way of styling. You will find refreshing and fascinating too.
Pleasant Smile

A smile can heal your inner worries, tensions, and anxiety as well. So why not have a magical hairstyle that does not take a long time to bring a million dollar smile in anyone's face? Crimp your hair and leave it as it is after setting any shade you aspire.
Free Style

Are you in a sort of dilemma whom you call a freestyle and how are you going to be in touch of it? Just have a glance over these pictures, you will yourself get the idea to proceed. You can create it when hanging with your friends.
Varied Combination

Seems like that you are mesmerized by the above-shown hairdo. Don't be bewildered as we list out ways of getting them. Most probably you need to have long hair. If you don't have it, then also it is ok.
Shade your hair with a purple icy effect.
Crimp your hair.
Form braids out of half section of your hair.
Crimped hair without a Crimper

Any hairband used in your head gives a fresh feeling. Don't you think so? The soft radiating crimp throwback a great look which will make every person's eyes wide open. And a wide range of positive vibes coming from the crimp is beyond any description.
Go for Easy Style

Modern days in the twenty-first century are becoming so complicated and hectic that we barely have an idea that simple things too can be elegant. Why waste your time going to a hairdresser and manage your hair for any function? Keenly observe the easy style shown above. Hope you may probably like it.
Little twist over Crimped

Have you ever have a dream of going to a beach area and enjoying the vacations or holidays with your loved friends? If it is in your list, then we can suggest you something which will embark your association with your besties. Try the above-shown hairdo, you will love it for sure.
Dashing abd Daring Attempt

How you go on identifying yourself? Is it merely based on society or conviction of others? Or you are pretty much sure to set up your priorities and wishes. If you are one of such bold human, try to reflect it in your personality through dashing and character. If you have long hair, then it is easy to turn the above-shown hairdo.
Finally, we show you various patterns of crimped hair and the age-old fashion sensation is now back in the town. As you already know, there are super easy hairdos, especially for girls and ladies. You can directly go on any style which is close to your heart.
Lastly please let us know about your valuable comments which are always a basis of progress for us. Will get in touch again soon.